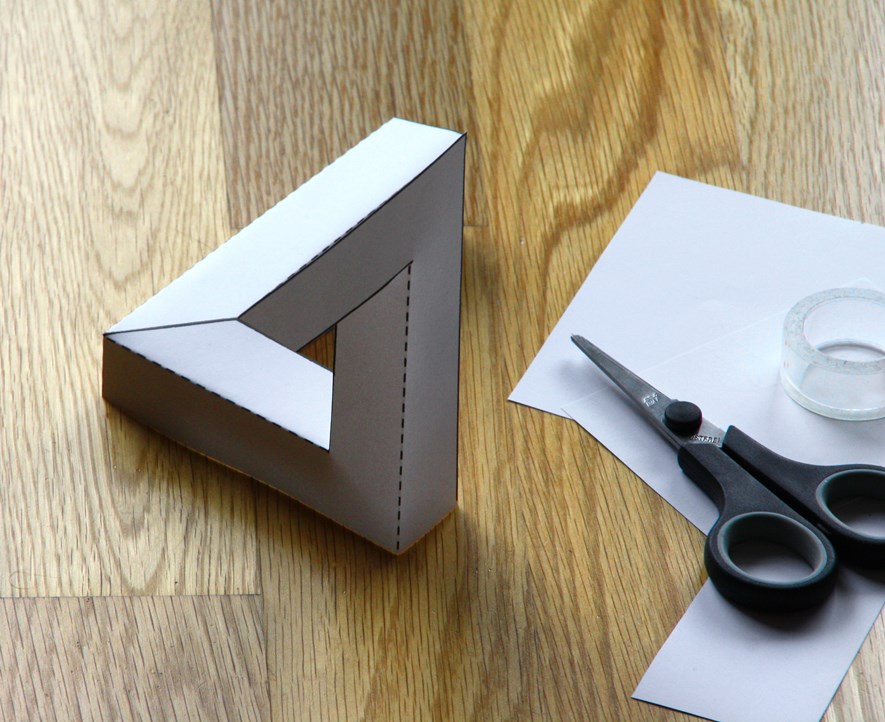 Photo Sunday: "Illusion"
Why 2D is more fun than 3D
This week's theme being "Illusion", I decided to retry something I did a few years ago - building an impossible 3D triangle. I found instructions here and got busy. Once done, the thing looked nothing like a triangle; the trick is to look at it from just the right angle, preferably with one eye. The camera makes it almost look real.