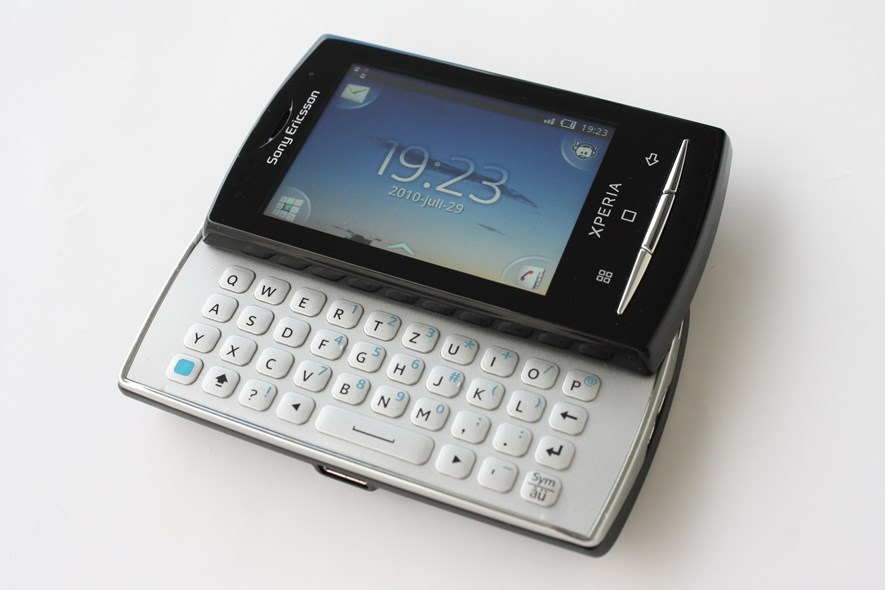 Sony Ericsson Xperia X10 Mini Pro hands-on review
Good things come in small packages
After Apple showed everyone that big touchscreens are cool and the way of the future, it seems that the phone makers are doing their best to follow. Not necessarily a bad thing, but don't some of us sometimes prefer tactile buttons instead of a flat surface? And can't a phone be high-end without having a 4" screen?
Looking for something more portable but just as usable, the Sony Ericsson X10 Mini Pro caught my eye. The handset is much smaller than the average smartphone and packs a full keyboard. It also comes with the Android 1.6 operating system.
In the box
The phone comes with a MicroUSB charger and a pair of in-ear headphones. The manual is loaded onto the phone so don't expect any CDs. Included with the phone is also a 2GB MicroSD card, which is already installed.
With 90x52x17mm, the handset is really small. Some may find it a bit thick though. It definitely looks a bit chubby, mainly because it is so short. It weighs in at 120g.
Getting it up and running
Putting in the SIM card was no problem, no big surprises here. The battery is changeable, which is nothing special but not a given thing nowadays. And speaking of the battery - the battery life is not exactly excellent, and using the phone for surfing and talking will drain the battery fast, sometimes in less than a day. Play around with it less and it should last for at least two days though.
After putting the SIM card in, I tried to remove it again. This really drove me nuts. There is a movable piece of plastic over the SIM slot which is used to get the SIM card out. However, it only takes it halfway out, and pulling out the card from there was impossible. Using a pair of pliers solved the problem.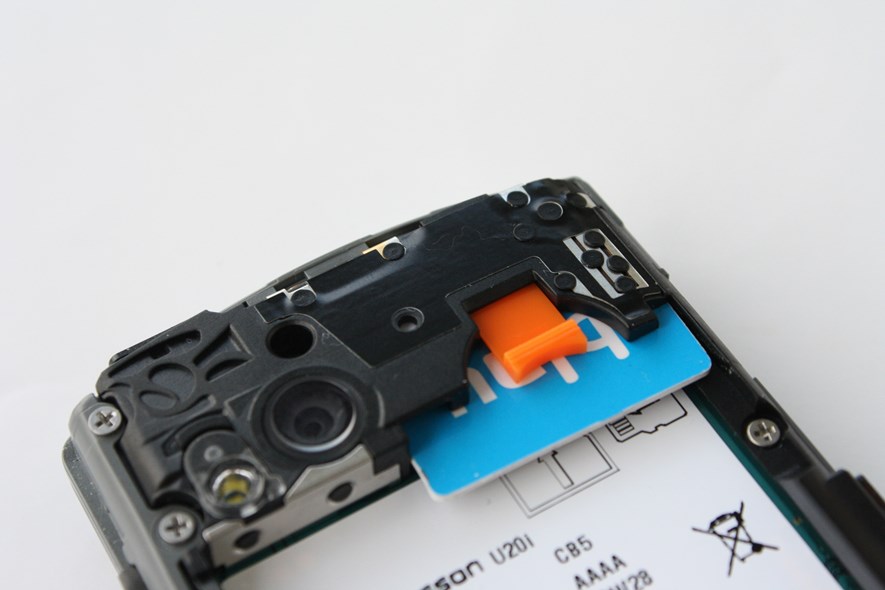 The user interface
As I showed the phone to a friend who also has an Android phone, he asked me what operating system it used. Sony Ericsson came up with a few things to improve the UI, most notable being the shortcuts in the four corners. This gives quick access to messaging, the phone book, music player and call history. These can be replaced by any shortcut from the main menu.
The touchscreen works well most of the time, but sometimes reacts wrongly if you are not careful. I often find myself tapping icons when I want to slide. It's not really worse than most touchscreens, however.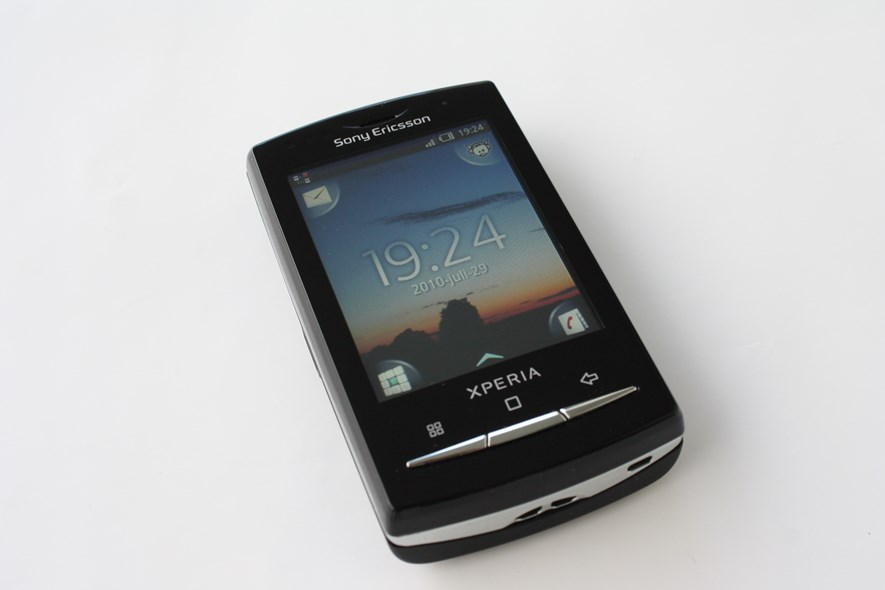 Handling contacts
Adding and searching for contacts works as expected and is easy. Being an Android phone, you have the option of syncing contacts with a Google account. Go to contacts and bring up the menu, select Google sync - and it just works.
One complaint though (and a major one) - there seems to be no way to add birthdays to the contacts, and add the birthdays to the calendar with a reminder. A useful feature which my old SE W580i had, left out this time for no apparent reason.
The camera
The phone features a 5MP camera with auto focus and an LED flash. The quality is decent and the LED strong, but there are very few settings to play around with. There is auto flash and no flash, and three modes (macro, twilight and sport) that don't really seem to do much. A setting for fill flash would have been useful, and so would a manual ISO setting and exposure compensation. But I guess the camera was made for simple snapshots and for that, it is mostly okay. See sample pictures below.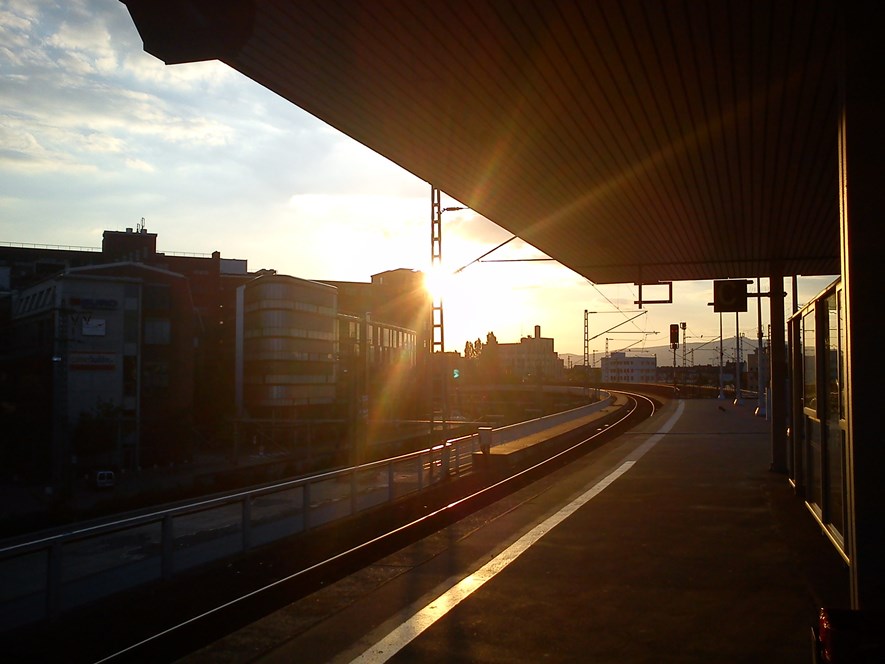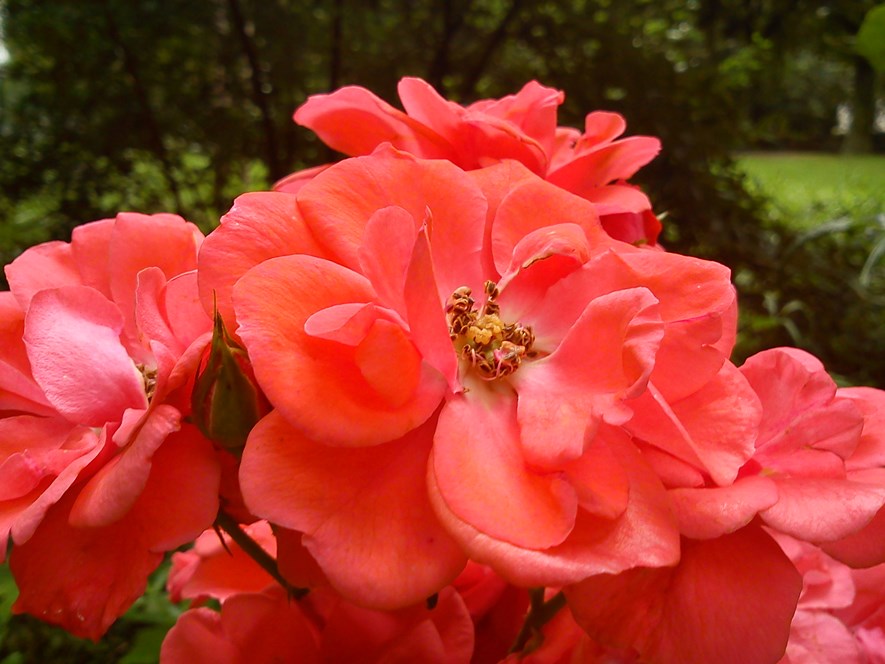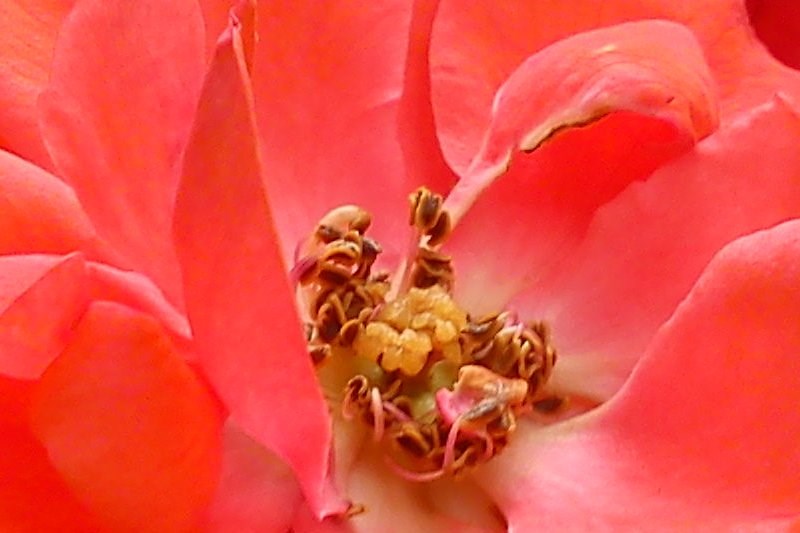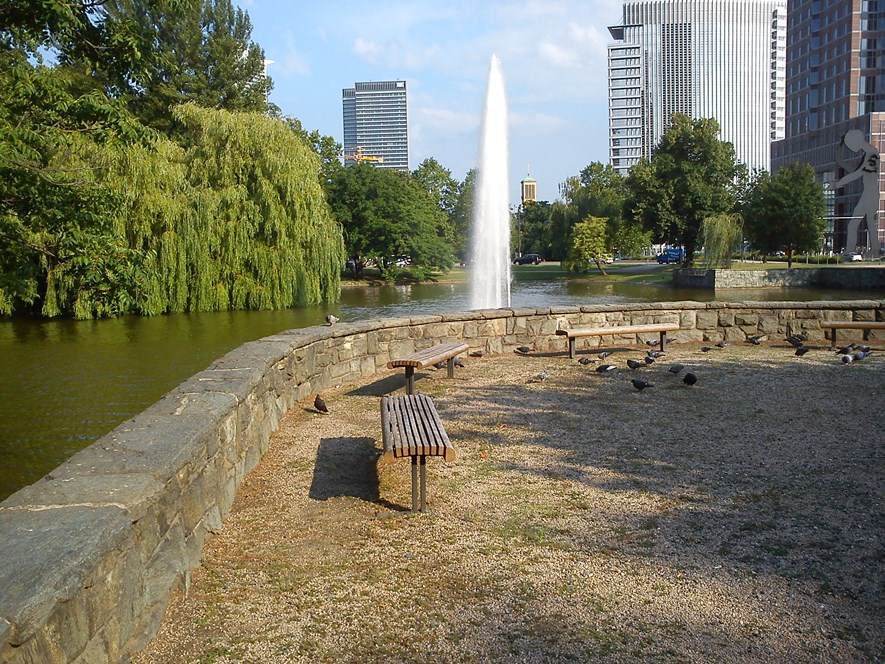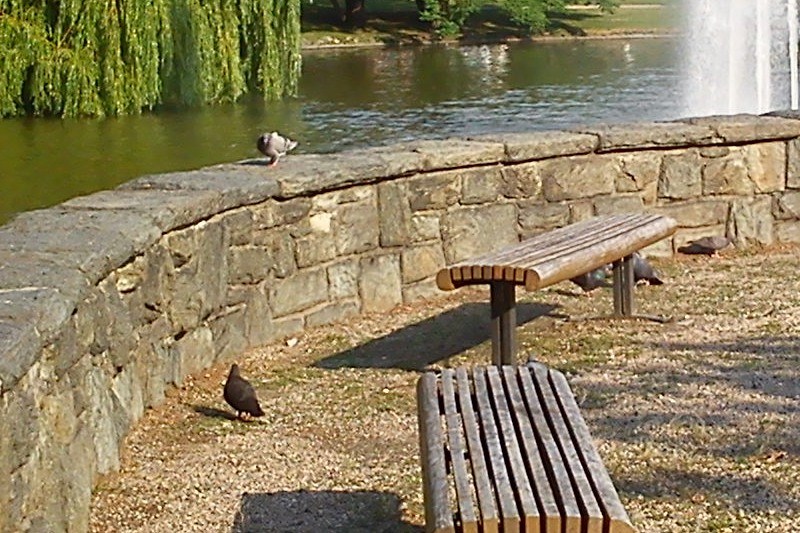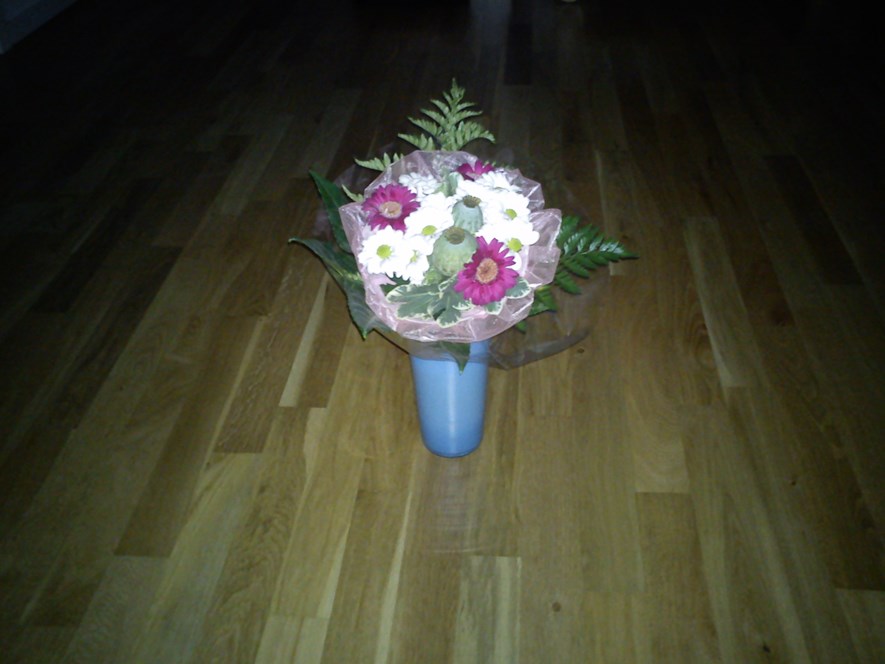 Web surfing
With a 2.55" 240x320 pixels display and a single-touch screen, web browsing is a bit awkward at times. Tapping links is often difficult, they are just to small to hit unless you zoom in. The built in browser does a good job though, but you will have to deal with a lot of zooming and scrolling. I was happy to see that YouTube works really well, with no zooming in or out. The keyboard also improves the experience some, making it easy to enter web addresses and typing messages.
Connecting the phone to my WPA2-encrypted wireless network also worked without any problems.
Downloading and using applications
One of the strengths of the Android platform is the possibility to download applications (many of them are free) from the Android market place. Just tap the icon in the main menu, type something in the textbox, select the application - it downloads in the background and a shortcut is added to the main menu.
As a retro gaming fan, I was happy to see that some emulators were available, for example for NES and SNES. I tried playing some NES games, which worked perfectly. The keyboard really comes in handy here and eliminates the need for on-screen keys.
Music
The built-in music player left me disappointed. It seems that you can only play songs by artist, and not by album, genre or anything else. Or more importantly, play by folder. Android market place to the rescue - there is a wide range of free music players available that do the job better.
The supplied headphones are quite good though, no complaints here. And if you disagree: the phone has a standard 3.5mm jack, so feel free to replace them with your favorite ones.
Note: I have the Ultimate Ears MetroFi 220vi with microphone, and they don't seem to work with this handset. There is just no sound coming out of them when they are connected.
The keyboard
Despite its small size, the keyboard is surprisingly easy to use. Tapping away messages is fast easy, and nothing beats tactile feedback. You need to use two hands a lot of the time though, especially if you use special characters (which are entered by pressing the symbol button and the corresponding key).
Conclusion
Pros:
Small size
Full keyboard which is actually usable
Standard 3.5mm jack, standard MicroSD port, standard MicroUSB port
Android! (Rumor mill has it that v2 will be coming for this phone soon)
Cons:
Touchscreen a bit inaccurate at times
The screen size makes web browsing difficult
SIM card impossible to remove without tools
It's almost impossible not to like this phone - not just because it is small and cute, but also for its capabilities. If you look past the small screen, you will find a very capable Android handset - and using a full tactile keyboard instead of a touch screen when typing is a pleasure.
There is also a non-pro model which retails for around 30 EUR less. It's slightly smaller and quite a bit lighter, but has no keyboard. I'd say go for the keyboard.