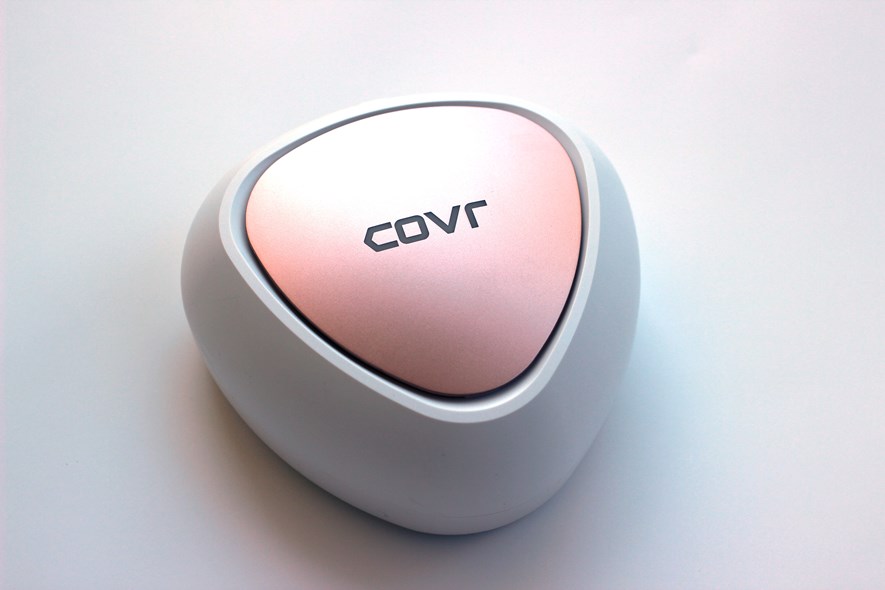 Wall Mounting a D-Link COVR AC1200 Mesh Node
Or rather, how not to
To get better wi-fi coverage at home, I recently started looking at getting a mesh system. With mesh, two or more units are placed around your house and then they will magically work together to produce perfect coverage everywhere. Each node typically also has a couple of RJ45 ports for connecting wired network equipment. I ended up betting on the affordable AC1202 kit by D-Link (same as AC1203 except with two nodes instead of three). I had originally planned to wall mount one node, and the guy in the shop told be this would be easy because they come with mounting holes - which turned out to be inaccurate. Read on for a simple method endorsed by no one.
Disclaimer (of course)
It goes without saying that suspending expensive equipment by the cables is not recommended! Please don't blame me if a node comes crashing down.
How to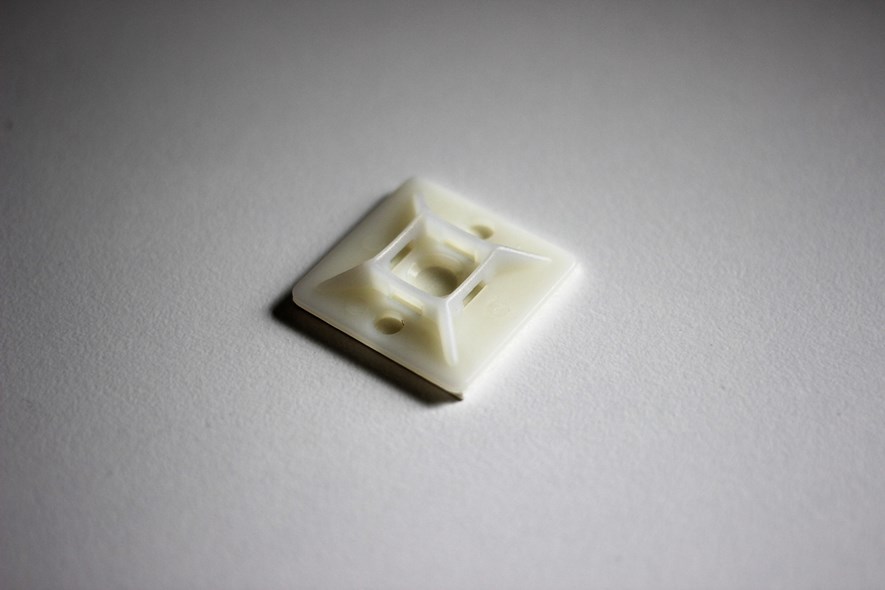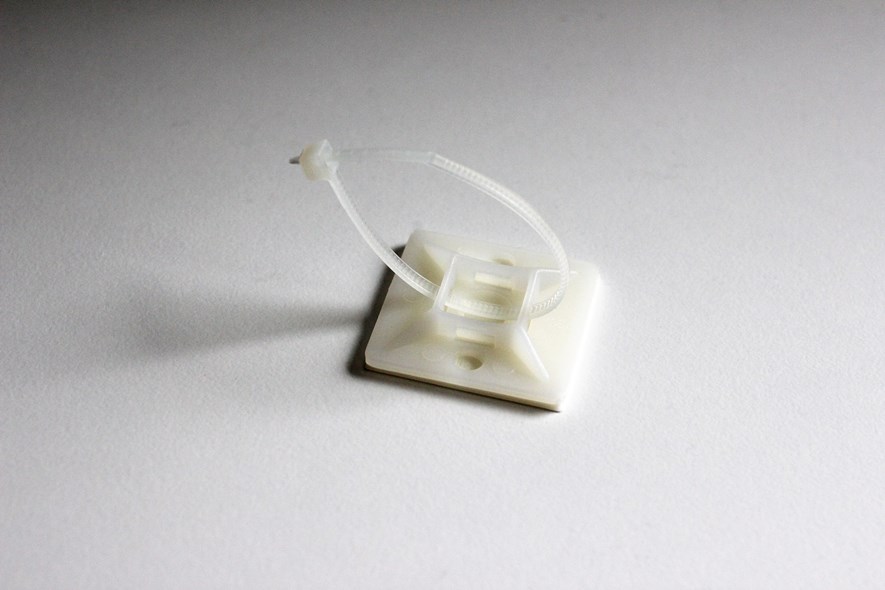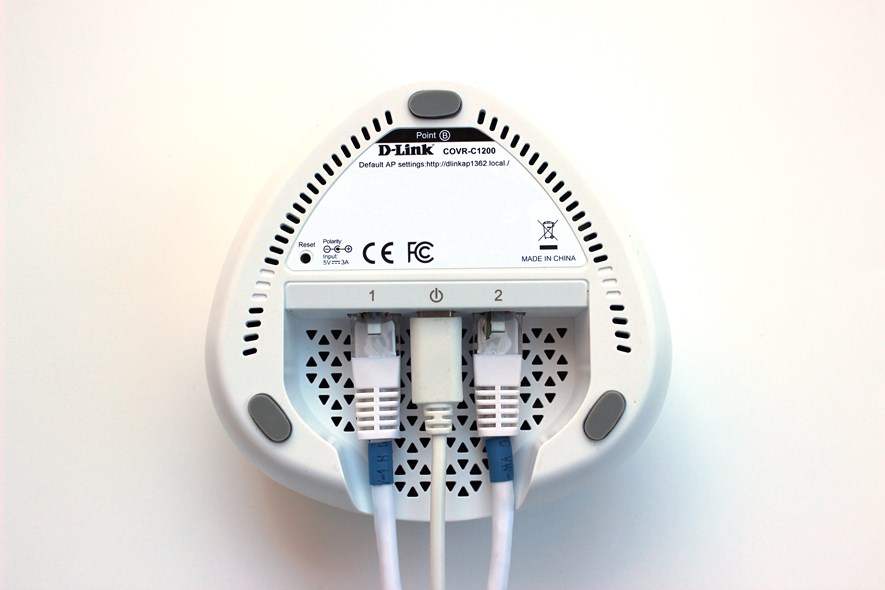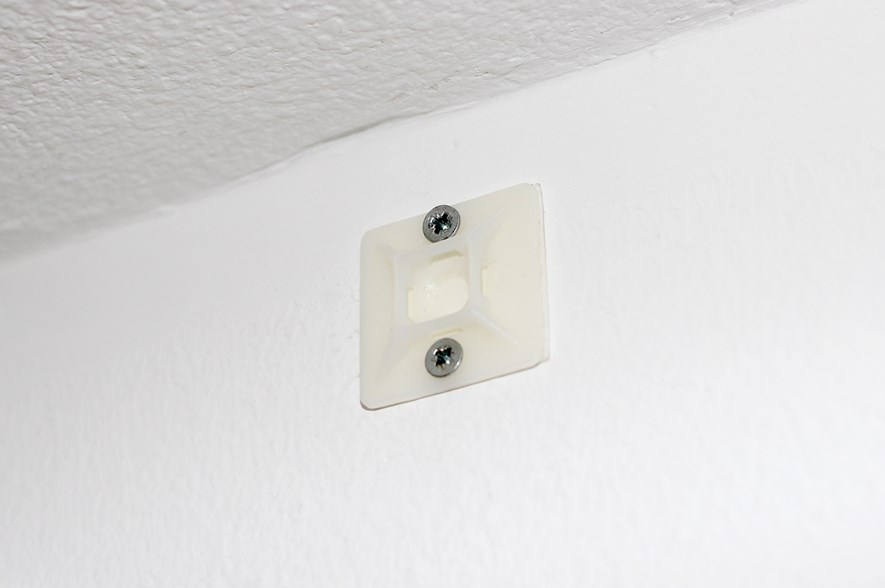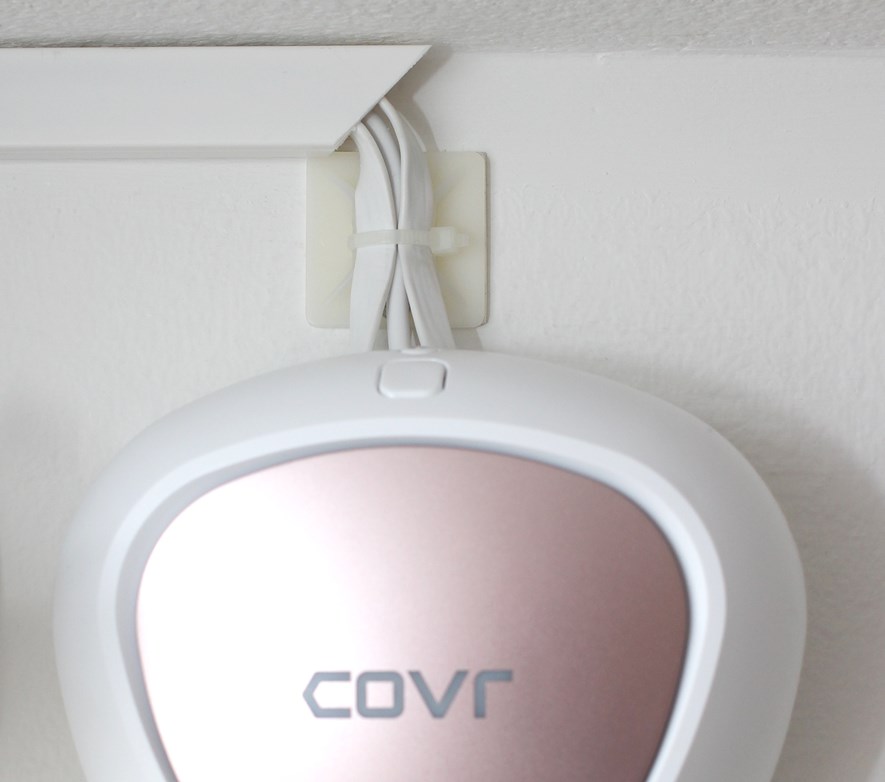 Conclusion
The unit has now stayed up on the wall for a couple of weeks and it is doing just fine. However, there might be a reason why the units don't come with mounting holes. If I ever found out, I will post it here - until then, at least I have decent wi-fi that stays mostly out of sight.