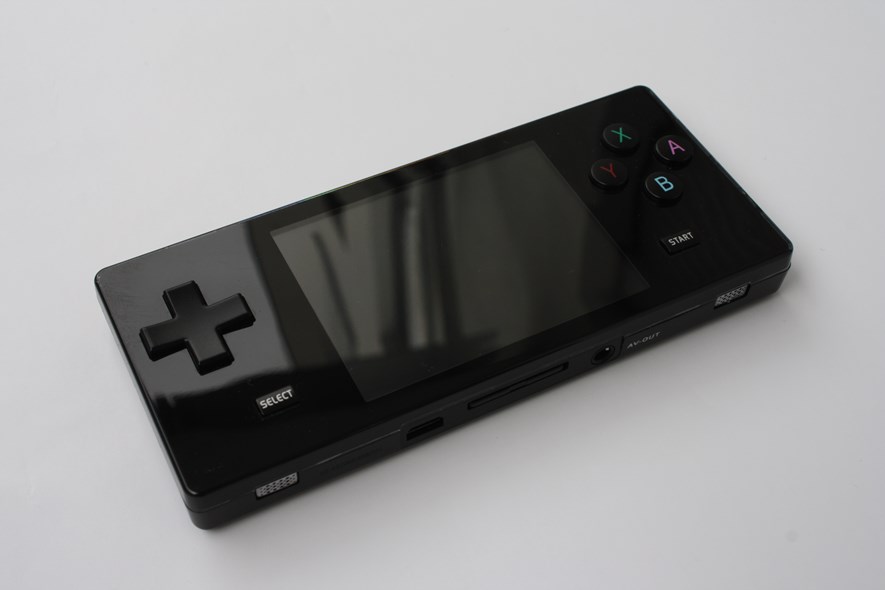 Dingoo A320 - First impressions
Portable retro gaming
Portable gaming is more popular than ever. Devices like the Nintendo DS and Sony PSP seem to be everywhere, and so are the games with fast graphics, network support, and whatnot. If you are like me, however, you may find that the best games have already been made - a long time ago.
Enter the Dingoo A320 - the "other" portable gaming console. Capable of playing back videos, play mp3s, and much more, its primary function is to emulate older games. Remember the NES, SNES and Genesis? Those were *real* consoles. ;)
Since I was going to China, I decided to pick up one of the devices there. It did take some time to find one, however, and most people had no clue what I was looking for. Many told me that the console was an older model, and pointed me to the new one - apparently, this was the Nintendo DS...
I did manage to find one at last. Actually slightly overpriced, but still very reasonable at 600 HKD (roughly 60 EUR, or 75 USD).
What bundle?
Opening up the box, we find that there is not much inside. A pair of headphones, a mini USB cable (for charging and data transfer), some RCA cables (for hooking up to your favourite plasma tv) a usb charger and a quick start manual. There are also some documents in chinese. Have difficulties reading them. Hopefully, they contain no important information. ;)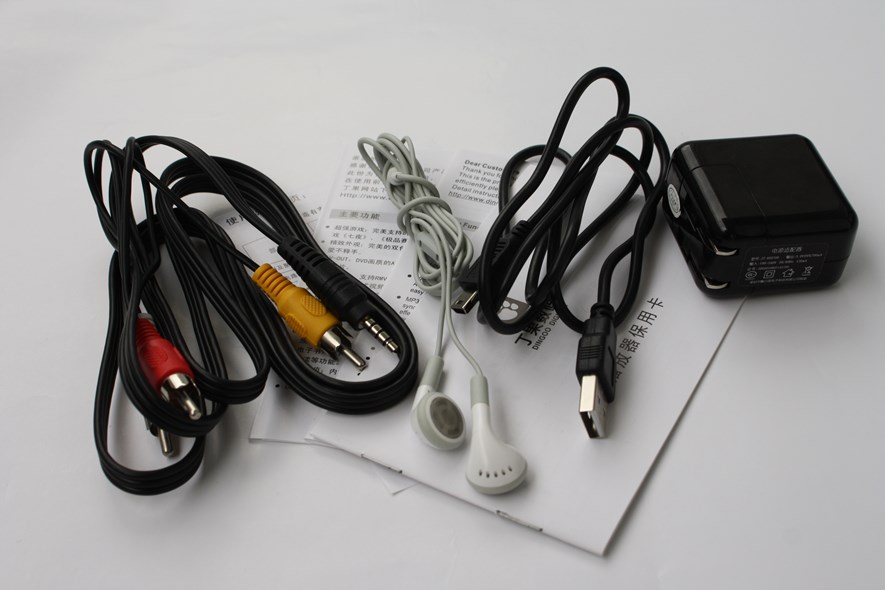 The device
The console measures 125x55x14mm, which happens to be almost exactly the same as the classic NES controller. Nice and small, in other words. 4GB of memory is built in, and can be expanded using the miniSD-port (yes, miniSD - not microSD). In general, the console looks good, with its glossy (but easily fingerprint-y) finish. The buttons also feel good. I found the placement of the headphone jack to be a slight problem however, since my headphones (not the supplied ones) have a tall straight plug. A bit awkward for the right hand.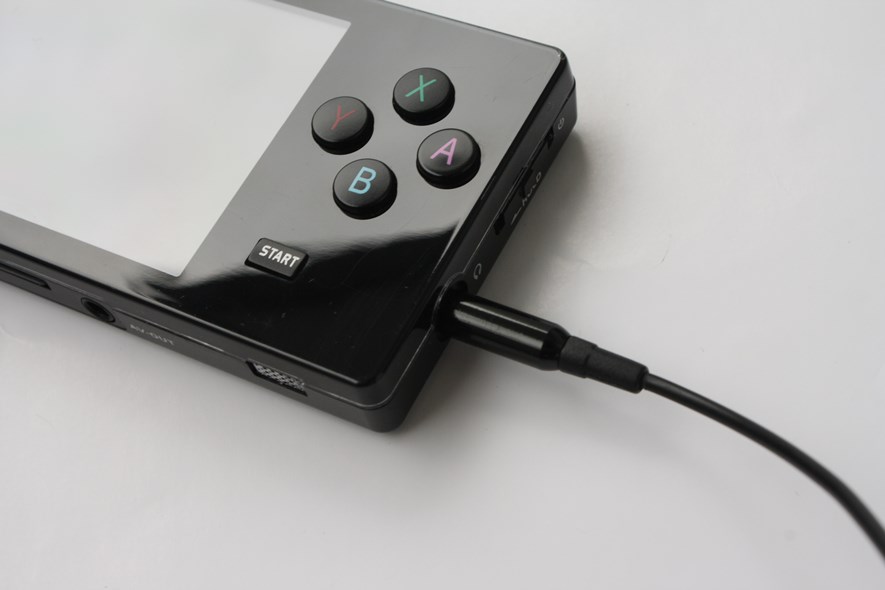 Power on
The unit powers up pretty fast. After a few seconds, the menu pops up. To play a game, select "3D game" or "Interesting game". (Yes, it says that. I believe that you can buy fan t-shirts now saying "Interesting game".)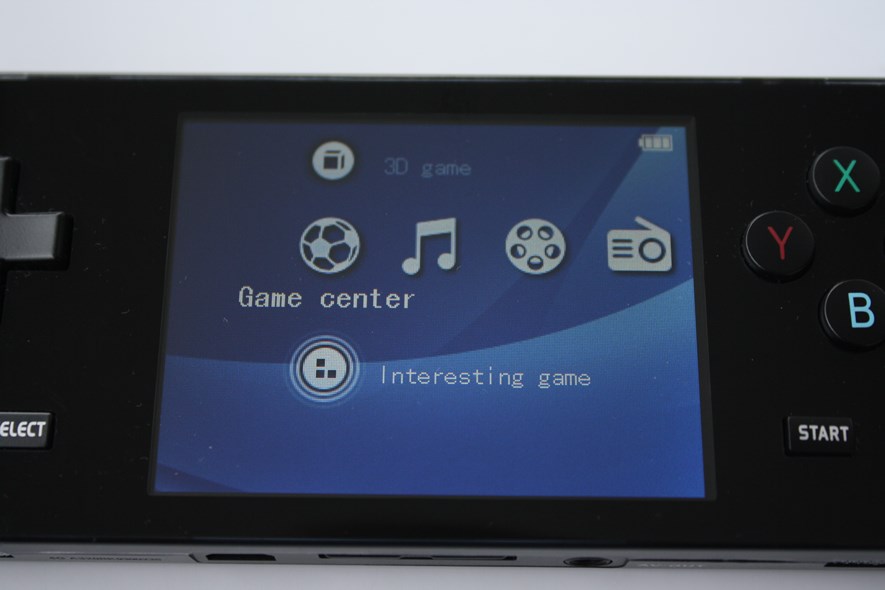 Apart from playing games, the console also features a music player, video player, radio, sound recorder, picture viewer, and text reader.
Playing games
The Dingoo supports out-of-the-box emulation of these platforms: GBA, NES, NeoGeo, SNES, CPS1, CPS2, and Sega Mega Drive/Genesis. C64 and classic Gameboy support would have been nice, but this can be corrected with some tinkering (more on this later).
So far, most games I have tried have worked without any bigger problems. Emulation is not perfect, however - performance is lacking on some platforms. For example, Snes emulation is a bit weak. Many games just feel sluggish and the background music slows down as well. Slow-paced games work well, however. 3D graphics on the GBA are also slow. As long as the games stick to 2D graphics, all is fine though.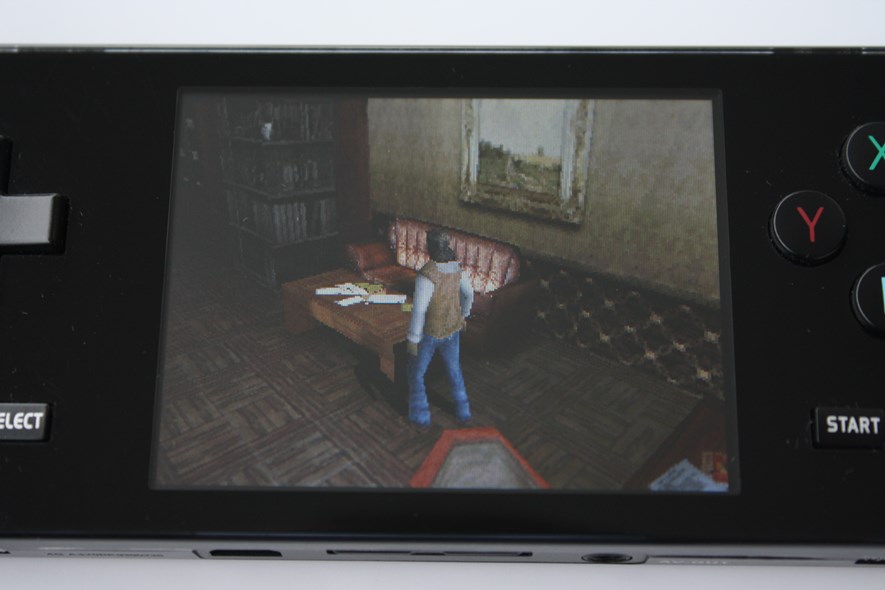 If you were too lazy to read the quick start manual, it could be helpful to know that holding the start and select buttons brings up the emulator menu, where you can save the game state, adjust frame skip, and more. I guess adjusting the frame skip could help performance some, but I had little luck with it.
Other features
Video player, mp3 player and fm radio are all quite basic but all get the job done. Not so much to say here. The Dingoo is a bit too big to fit in a pocket so its not replacing my mp3 player anytime soon. As a video player, it could be an option though. The 2.8" monitor is enough for watching cartoons, full length movies are another story.
But does it run Linux?
Uhm... yes. A version of Linux, called Dingux, can be installed on the machine. Using Dingux, more applications and emulators can be run. I will install and test it as soon as I have time. I am hoping to find a Snes emulator that performs better, and apparently, a C64 emulator is available.
Final words
Small device with tons of features and a reasonable price - easy to recommend, despite some flaws. With some tinkering, I am hoping to get even more out of it. :)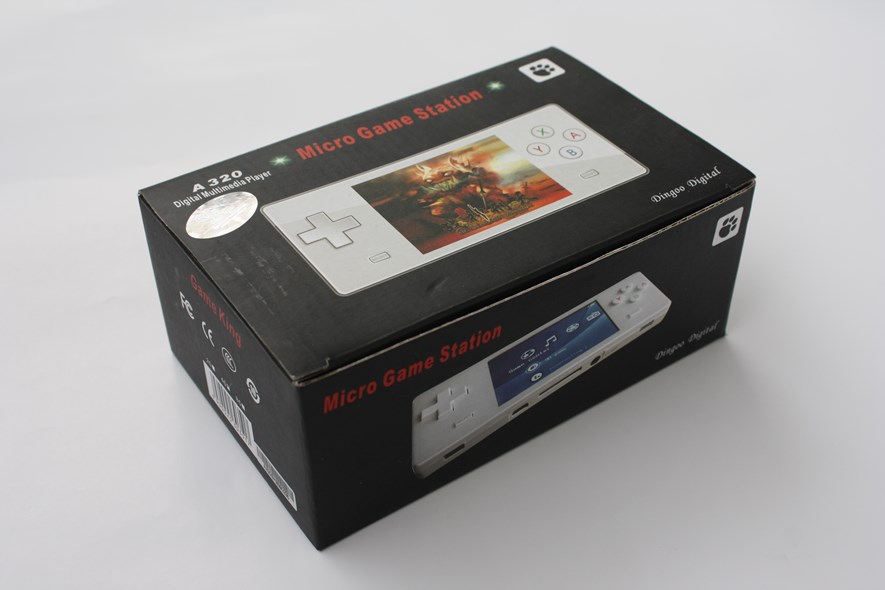 For more info, check the community forum.